Apple Energy Introduce GIS Solutions
Apple Energy Solutions LLP is a growing GIS/IT and GPS- Survey organization which specializes in Geographic Information Systems. We provide Desktop and web solutions for users to make complex decisions by integrating Geographic Information Systems with external systems.
We provide a range of comprehensive software solutions for sustaining infrastructure lifecycle from GIS, Geo Enabled Water, Wastewater, Substation Design Solution, Solution in Electric and Utilities Design services, clean energy to clean water including Enterprise GIS Solutions, Geo‐Database Design, SOA System Architecture, Integration Design, Consulting, and Staffing.
We have excellent technical and professional skills on GIS and IT. We are implementing enterprise web‐based GIS applications for our esteem clients. We have dedicated professional and experts having Computer Science, Civil and Electrical Engineering and Geological Science background.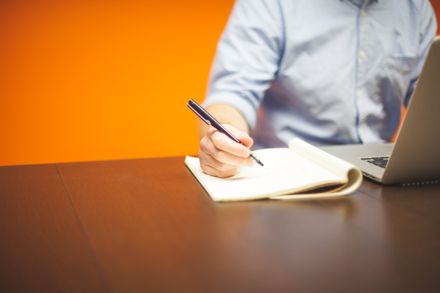 Needs Assessment
Knowing what you want verses what is needed" is known as Needs Assessment. Adoption to any emerging technology to an organization or individual is always challenging. It is always been a difficult task to make GIS technology adoptable among various organizational or business units, and get the best result out of it. Needs Assessment is the systematic finding of what you need in order to achieve your goal in a cost effective and affordable way. Our approach of Needs Assessment is "D2AM"; Data, Activity, Application and Maintenance
We carry out Interviews; prepare your Master Data list, and submit the Needs Assessment report which:
Who are the Users?
What is the Data?
What are the activities/processes carried out on the Data?
What is the Application Required?
What is life cycle of Maintenance?
Highlight of time‐cost‐benefit
Understanding your data and requirements
Before we serve you, we understand your data and requirements. We, at Apple Energy strongly believe that without understanding the fundamental needs we cannot provide you the operational and long term solution. We not only understand your need, but we do verify from you before proposing any solution or starting the work.
Capturing and Migrating your data
After understanding your existing or future data requirement; we will either carry out migration, or capture data. Either Migration or Capture will focus heavily on Quality. Because we believe there is a strong difference between Data and Quality data. Quality Data is always beneficial, you will never lose a penny on an investment that guarantee Quality data.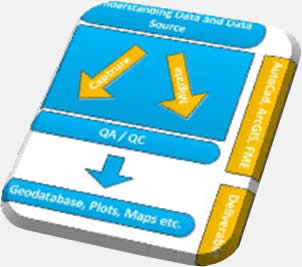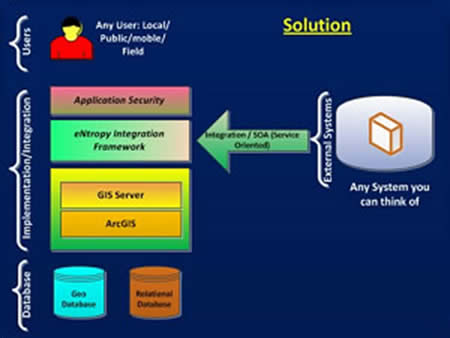 Proposing GIS Solutions
With our decades of experience in GIS and IT, we provide cost effective and maintainable solution.
The conceptual paradigm of GIS‐IT life cycle is the cost of System maintainability must not exceed the benefit equation. We propose complete GIS life Cycle Solution as well as integration solutions.
GIS Consultancy and Application Development
We provide the GIS Consulting starting from requirement gathering, analysis, design, Geo database design and application development. We have experience and skills on latest technologies from Bentley, ESRI's ArcGIS Product and FME. For your GIS life cycle implementation we provide consulting services on Hardware, Software and application.
GIS Implementation and Turnkey Projects
We follow the Project Management Institute (PMI) standards to carry out any customization or Turnkey Projects. During our Implementation we ensure to deliver the project within time‐cost‐schedule to meet the stake holder's expectation. We use proper tools and technique, assure proper communication with stakeholders. All our projects and customization tasks follow the industry standard principles of initiation, planning, executing, controlling and closing. Depending on the project we use either iterative or waterfall models. However, we believe iterative model provides better result.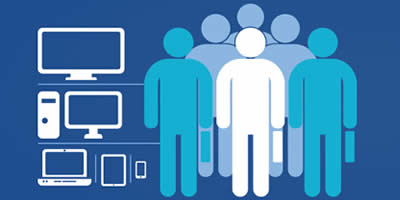 Staffing Services
Our team has more than 40 years of combined skills and expertise on experience in designing, developing and maintaining software applications ranging from medium to very large scale applications in large multinational organizations on Utility, Infrastructure, Automobile, Government and Private industries.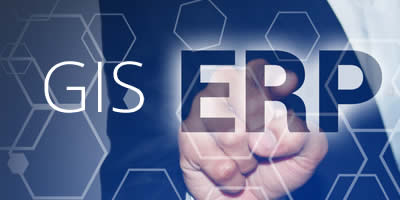 GIS + ERP Services
We believe in offering advisory services that are practical, actionable, and results oriented. We offer implementation and upgrade strategy roadmaps, implementation& support evaluation services, and optimization health checks that define clear paths to success. We offer these services in the Advisory services.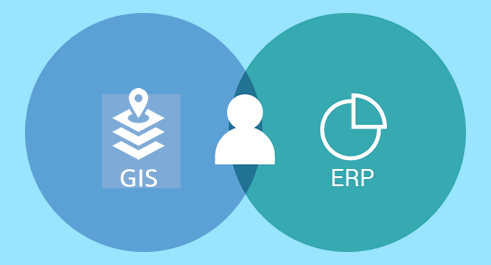 Integrating GIS with ERP
Integrating Enterprise Resource Planning (ERP) with GIS brings spatial dimension to any business application key to Enterprise Solutions. We provide services to add the mapping components to your ERP system such as SAP and Oracle.
Some Screen Shot Sample of Locations in the satellite Image And GPS Points Survey.
Skills and Expertise
Conversion and Migration on Microstation, AutoCad, ArcGis and FME
Installing and Configuration using Bentley's Microstation, Bentley Map, Bentley Communication, Expert Designer, Geo Web Publisher products and ESRI's ArcGis, ArcGIS Server.
Creating of various thematic maps such as Land useland cover maps on raster image, making of various types of Drawing Raster to Vector with polygons, Topology and incorporating data on it.
Managing various version data in SDE environment.
Creation of the Geo database schema and the Relationship classes as per data source Matrix.
Validate migrated feature data.
Field Verification using GPS for the thematic layers generation.
Generate and migrate the Geo-Coordinate image metadata into Excel format using Garmin Base Camp.