GP-BLJST-HD Powerful Charger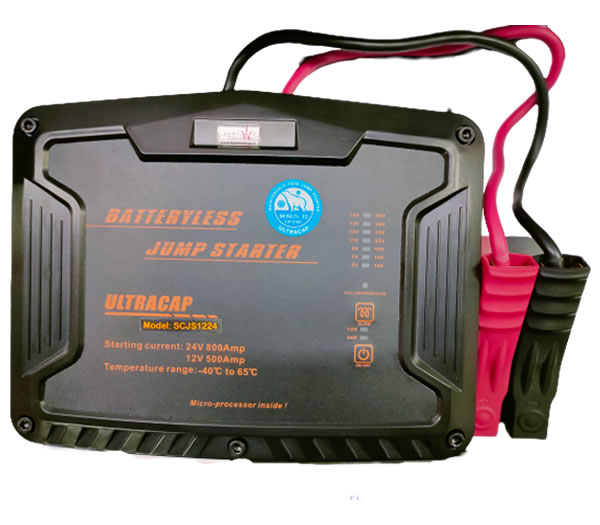 Model: GP-BLJST-HD
GP-BLJST-HD Charger Features
Easy to Carry & Easily Fit In Car's Boot.
Very Low Ripple DC Output Current
Reverse Battery Protected
LED Indicator for Current
Anti Short Circuit Protection
Anti Polarity Inversion Technology
Anti Deep Discharge Protection
Always Operational, Even After Years in Storage
Long Life Cycle, It Can Be Used 10000 times Without Diminishing Performance.
GP-BLJST-HD Charger Technical Specification
Cranking current: 500A DC 12V, 800A DC 24V
Capacitors: 5 * 160 F
Capacitance: 160 F
Working Temp.: -40°C to +65°C
Recharge Time
Healthy Battery: 90s
5V USB Sockets: 20 min ~
Recharge Time 12V Socket: 120 s
Min. Rest Period b/w Sessions : 5 min~
Dimension: 28.5 X 21 X 8 (cm)
Weight: 3.5 Kg Approx.
Vehicle Capacity: 2L & Above Engine.