GP-IC 2W Injector Cleaner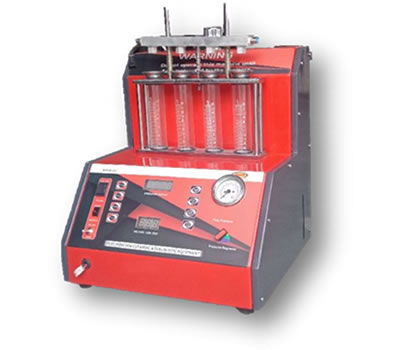 Model: GP-IC 2W Injector Cleaner
GP-IC 2W Injector Cleaner Specification
Real RPM digital display up to 3100 RPM.
Test available: Leak Test, Flow Test, Pulse Test, Upon Test & Equalization Test.
Only machine with Back Light System for better visualization.
Highly Precise "per hole" Spray Pattern Visibility.
Unique borosil glass made funnels with Stop Cock.
Spray quantity measurement from 0 - 25ml.
Fluid Pressure Control Regulator.
Max. Pressure 0 to 60 pounds for faster & efficient cleaning.