GP-VBB Vacuum Brake Bleeder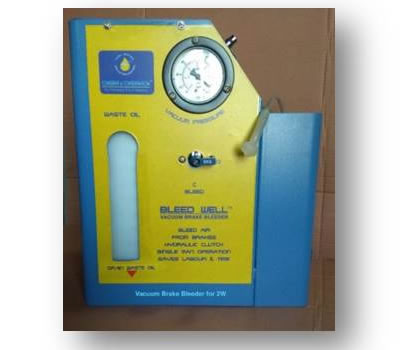 Model: GP-VBB Vacuum Brake Bleeder
Vacuum Brake Bleeding is the procedure performed on bike brake systems whereby the brake lines are purged of any air bubbles.
GP-VBB Vacuum Brake Bleeder Features
Machine is suitable for all type of vehicles that have brake systems It can suck waste oil.
There are separate Tanks for waste oil.
Bleeding screw adopter universal for all bikes.
Bleeding Pipe length is 2 meter.
For waste oil drain valve under the body.
Pressure gauge to show air pressure.
Waste oil tank capacity 2 litre.